AMI Brochures
Scroll down to view all brochures. Click on the brochure icon to open PDF in a new window.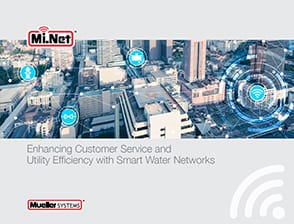 Mi.Net. The Smart Move for Two-Way Advanced Metering Infrastructure
The Mi.Net® Mueller Infrastructure Network for Utilities is a two-way advanced metering infrastructure (AMI) system that fully automates the meter-reading-to-billing process through a wireless communication network that provides access to real time water consumption.