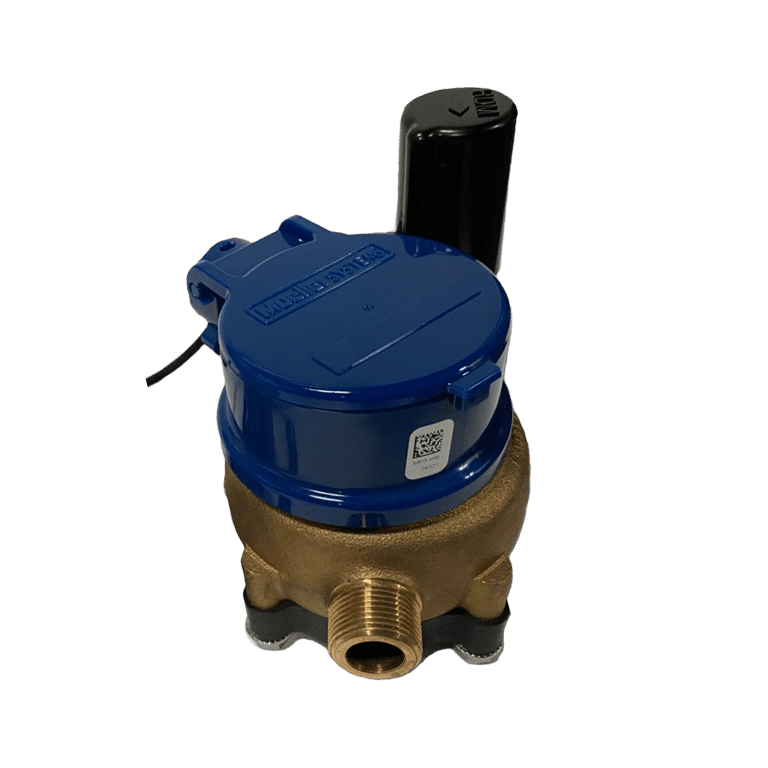 Positive Displacement Meters

Positive Displacement (PD) Meters
Mueller Systems is an industry leader in offering high-quality, technologically advanced water measurement products. For more than 150 years, Mueller has been helping utilities to account for every drop of water your customers use – minute by minute, month after month. The accuracy, durability, and adaptability of our positive displacement meters are unsurpassed in the industry.
The best designed measuring chamber in the industry allows Mueller Systems positive displacement meters to outperform all others. Rugged NSF-61 compliant bronze cases in 5/8″ through 2″ sizes give you years of unwavering, unsurpassed service. Additionally, Mueller offers nylon coated ductile iron meters in sizes 1.5″ and 2″. Mueller Systems' positive displacement meters offer a wide variety of reading options including the ME-8 mechanical encoder, the SSR fully electronic encoder, or the traditional direct read version. A wide selection of AMR/AMI options gives you the flexibility to create a system best suited to your performance needs and revenue targets.
IMPORTANT NOTICE:
Mueller Systems has discontinued new sales of the product lines found below. Replacement components for these meters will continue to be available for the foreseeable future.
430 Positive Displacement – (Bronze Body) Discontinued
442 Positive Displacement – (Bronze Body)-Discontinued
420 Positive Displacement – (Composite Body) Discontinued
435 Positive Displacement – (Composite Body) Discontinued