As water utilities mature and meet expectations along the services front, consumers would want their water providers to provide near real-time data, improve their service level, help them with water conservation, consumption analytics and more. Digital technology, analytics and insights can play the enabling role to help utilities address these needs of the consumers.
A growing digital adoption in the water sector 
The water metering industry has seen an uptick in digital technology adoption. Utilities are embracing the digital mindset and deploying digital solutions to perform work orders such as shutoffs and/or restoration of water service to customers for non-payment. They also gain near real-time visibility into any unexpected excess of flows at certain areas.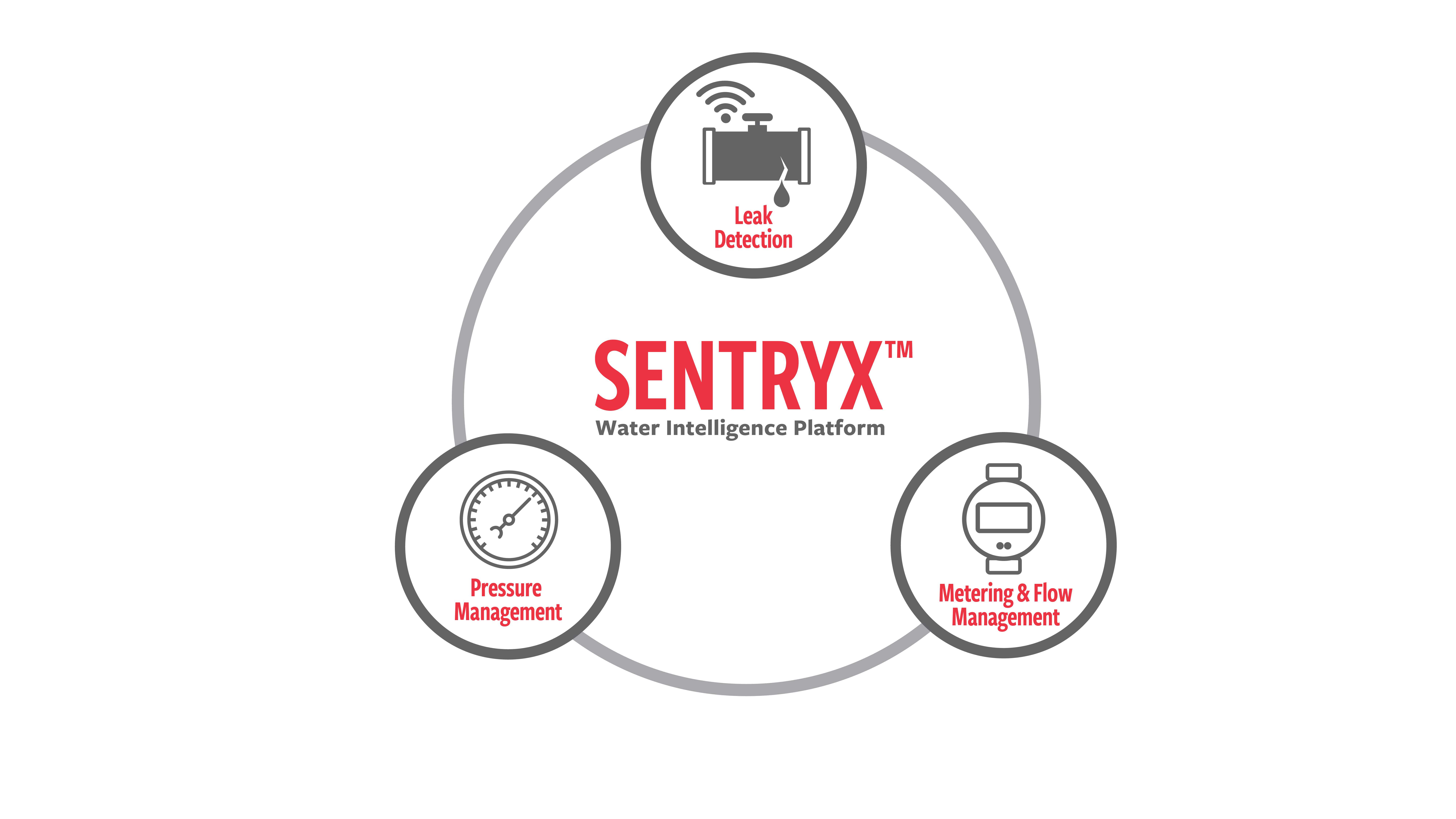 Sentryx™ Water Intelligence Platform as a digital water network enabler 
Understanding what digital transformation means to your utility in terms of which challenges to address and which initiatives to prioritize are a good starting point. When talking to water utilities, some of their biggest threats are:
Cyberthreats: How can we enhance and monitor security to protect utilities and homeowners data?
Health of the water system: How can we analyze, compare site level consumption data and observe trends to make data-driven decisions?
 Increasing operational cost, decreasing efficiency: How can we improve the distribution of information within the utility and make information easier to access?
What is Sentryx™ Water Intelligence
Sentryx Water Intelligence is a digital services platform for water utilities to monitor, operate and monetize water distribution networks.
Why Sentryx™
Easy: All your water network data integrated into one secure platform with intuitive dashboards
Sustainable: Realize a resilient and more sustainable utility through platform insights and efficient operations
Customer Centric: Improve network visibility to prevent and manage issues before customer impact
Dynamic Implementation: Bundle or independent services for metering, pressure monitoring and leak detection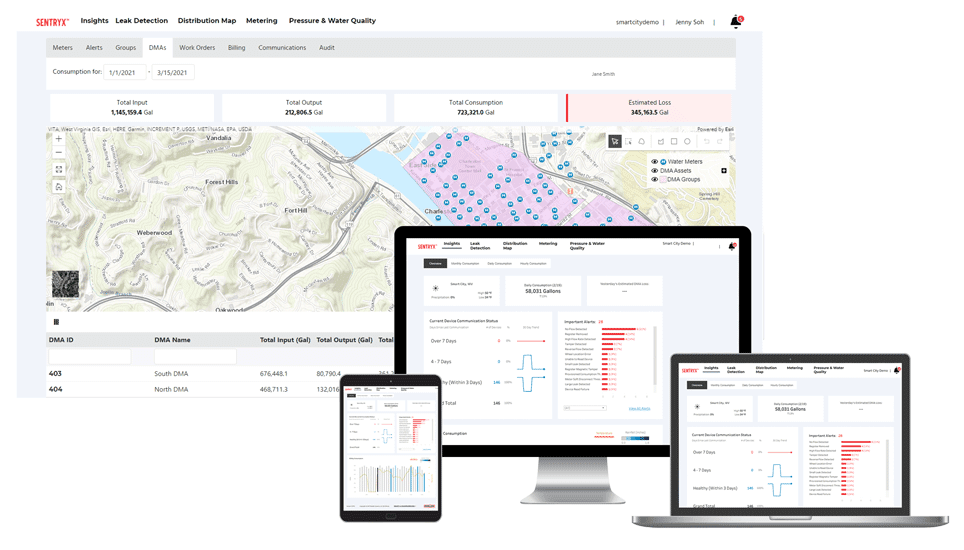 Potential Use Cases
Water Utility Business Challenges
Fragment Data Silos Multiple Software Applications
The Sentryx platform is built with modularity in mind to help utilities adapt to change, try, learn and modify
Utilities can get more efficient by having a single system to sign into, instead of having to switch between multiple systems
Analysis can be performed using different types of real-time sources, allowing utilities to see the whole picture and make informed decisions
** Siloed data takes away the ability to coordinate data harvesting efforts to gain meaningful insights about their entire water ecosystem across the entire network – over time, results in missing the biggest cost saving opportunities. Sentryx platform effectively collapses the existing linear systems and interconnect them to create an efficient digital ecosystem**
---
Manual meter reading and billing inaccuracy lead to operational inefficiency and lower customer satisfaction
By removing intermediaries such as manual truck rolls and data entry, accurate meter data is available near real-time which decreases billing errors
Sentryx algorithms can help accelerate the meter to cash cycle by reducing the time difference between water consumption and revenue generation
---
Managing scalability and integration when supply network evolves
The Sentryx platform is customizable to a single user level, flexible and scalable on a module level. A water utility can effortlessly add more water meter data points to its water metering module without having to reconfigure the entire platform architecture.
---
Evolving landscape of cyber threat
Data security is our top priority. Mueller has implemented stringent security measures to provide end-to-end protection on the user interface, critical field devices, and the interfaces to utility IT data systems. Additionally, leading companies in cyber-security, such as Amazon Web Services, serves as an added protection of the utility and homeowner's data.
---
Round the Clock Support
Mueller Systems Network Operations Center (NOC) provides supervision 24/7 to help monitor, manage and report on utilities' water infrastructure.
All Mueller Systems contracts include service level agreements with NOC support, customizable to utility's needs. An alternative option to license its proprietary technology for utilities that wish to self-monitor is also available.
Four tiers of support are available:
1)Phone support
2)Live Monitoring
3)Quality Assurance
4)Engineering Support
The Solutions Sentryx™ Enables
Get in Touch
If you have any questions, need additional information or you are ready to embark on your Sentryx experience, click here to get started.