SSR METER PROGRAMMING SOFTWARE
To download our SSR Programming software, please fill out the form below.
Upon form completion, please allow us 3-5 business days to verify your account and process your request.
Upon successful verification, you will receive an email with a unique link to download the software.

For step-by-step installation and programming instructions, you may scroll down to learn more.
If you require technical support, please contact our Network Operations Center team at 800-323-8584.
INSTALLATION INSTRUCTIONS
IMPORTANT: This SSR Programming software is only compatible with Windows 10 or later. It is currently not running on any mobile device or Apple macOS.
To install the software, double-click on the zip file attached to the email from Mueller, and click "Open" to see this page.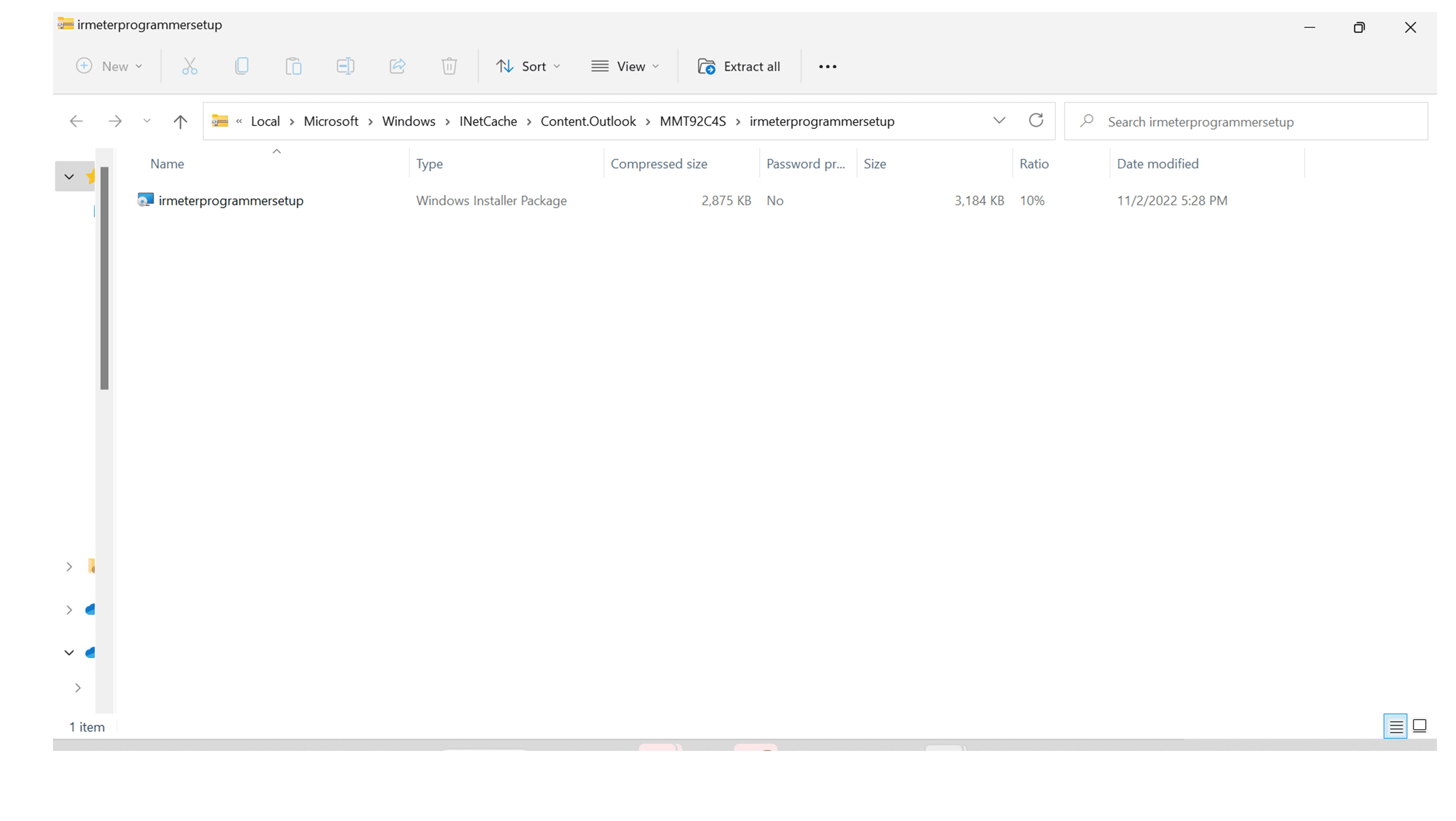 You may see this pop-up if your laptop is protected by Microsoft Defender anti-malware software.
Click on "More Info"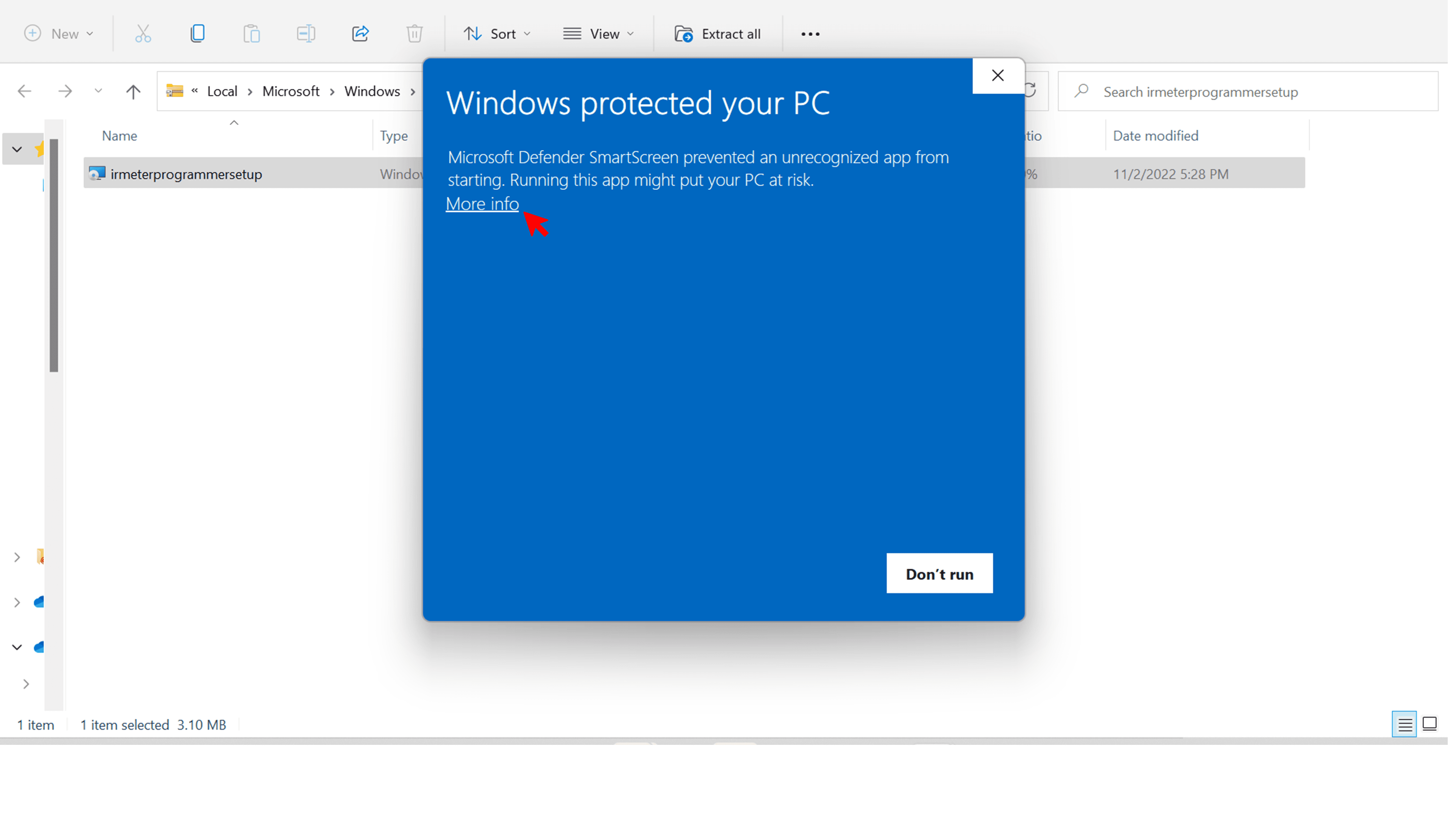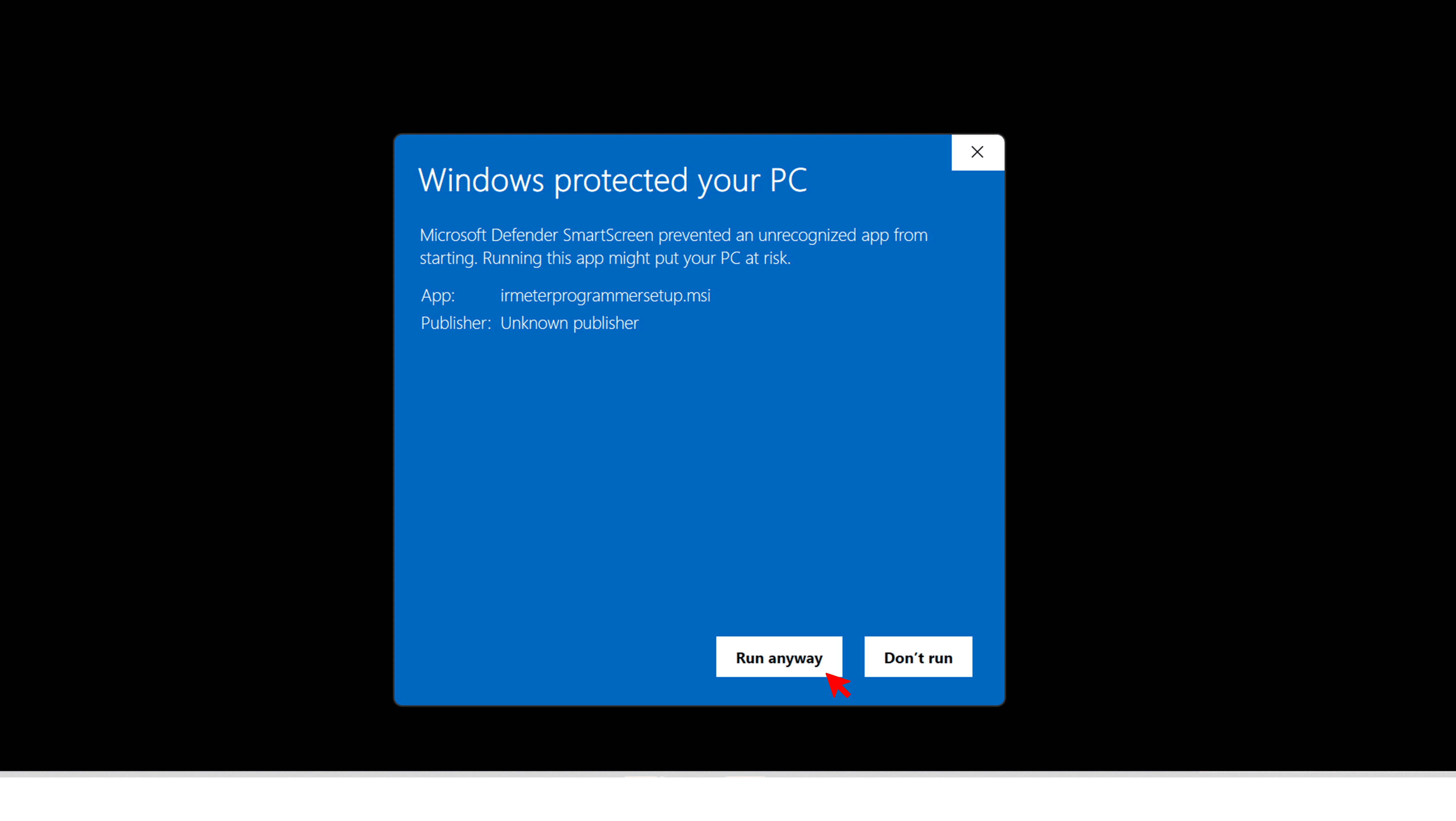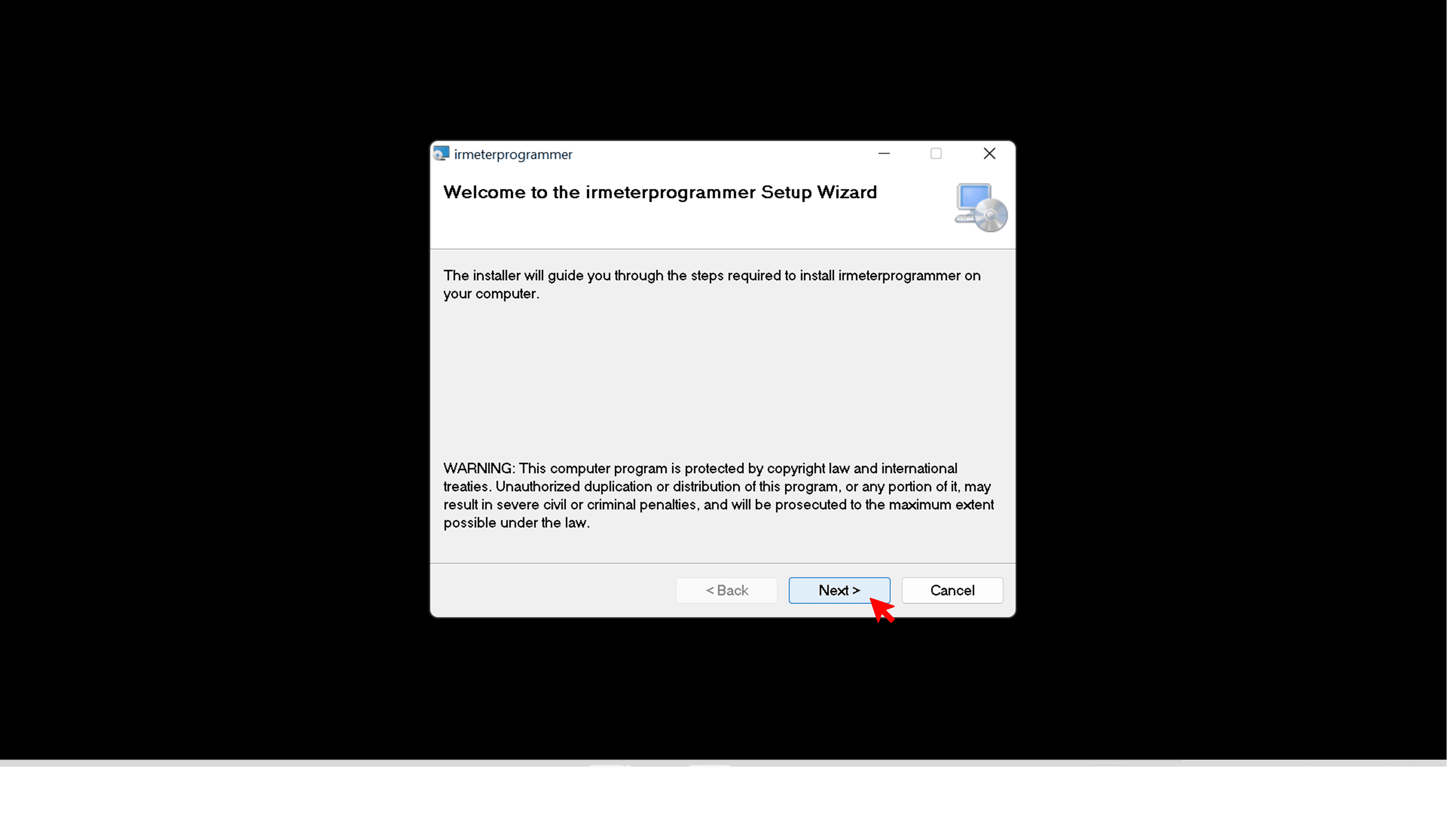 Remember or write down where this program is installed.

Click "Next"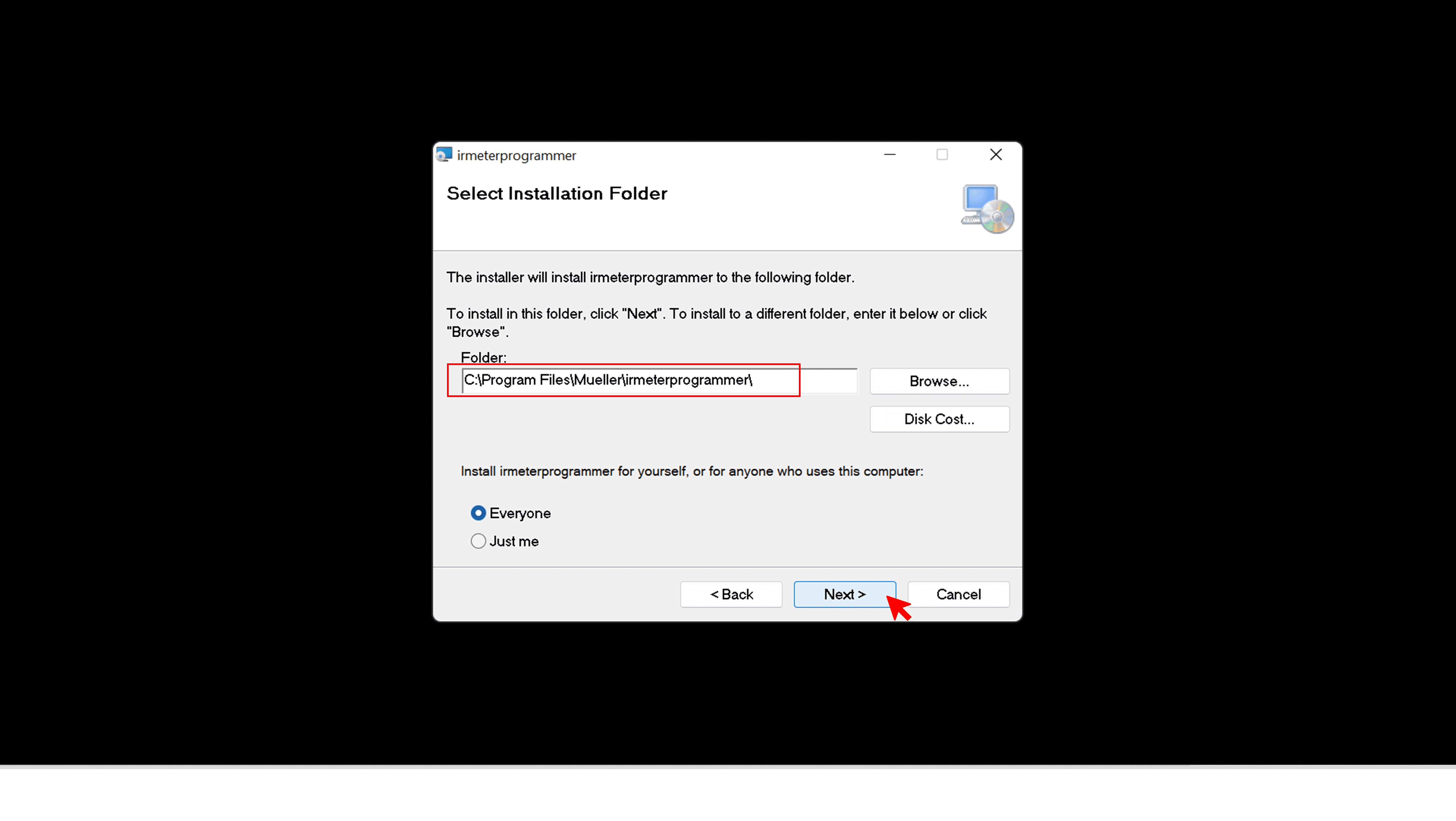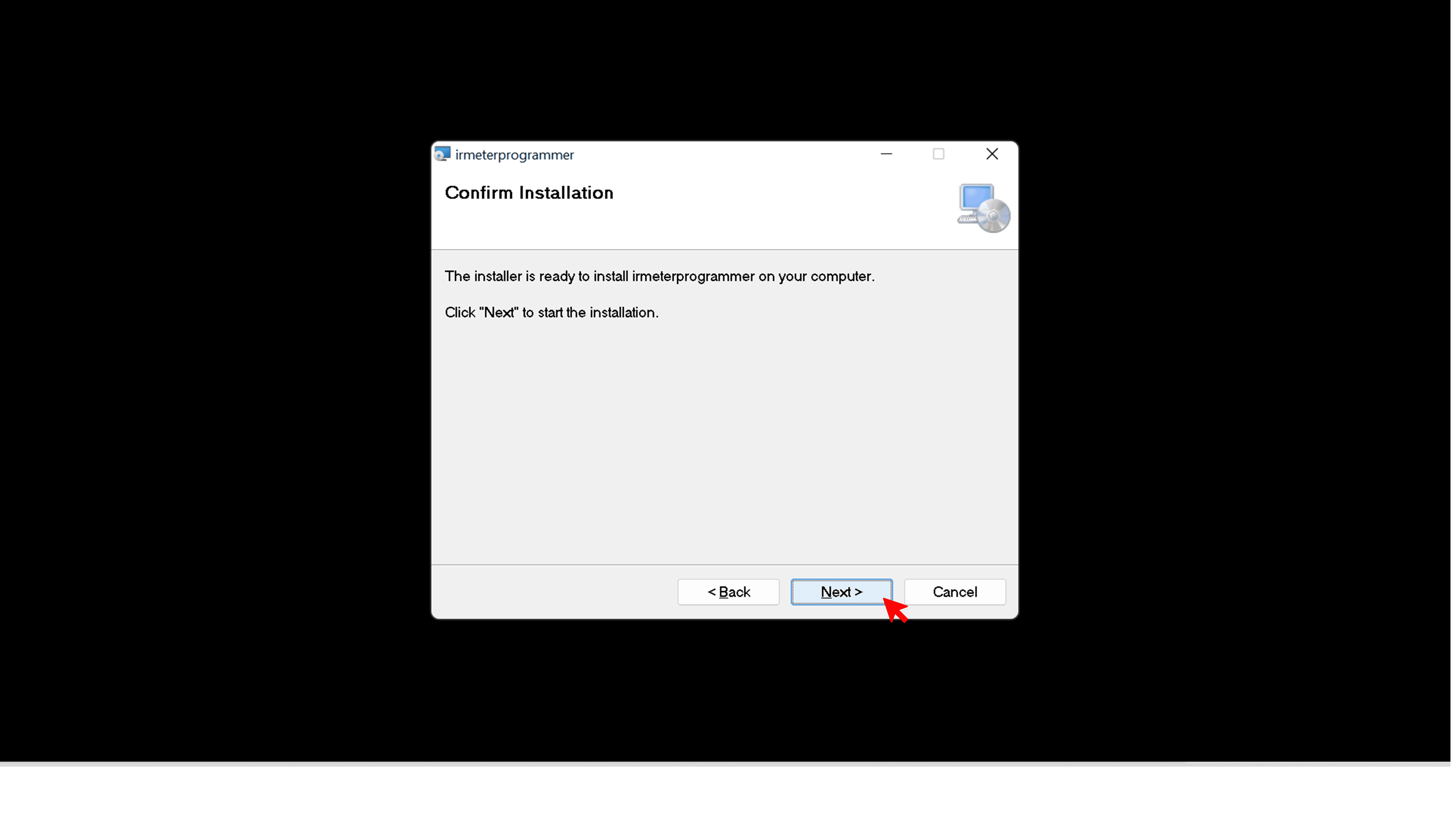 Installation is complete.

Click on the Close button to dismiss the installer program.
Now, here's where you will need to connect the black programming hood to the SSR.

IMPORTANT: Make sure that the circled parts are lined up properly.

Once this step is complete, connect the hood's USB cable to your laptop.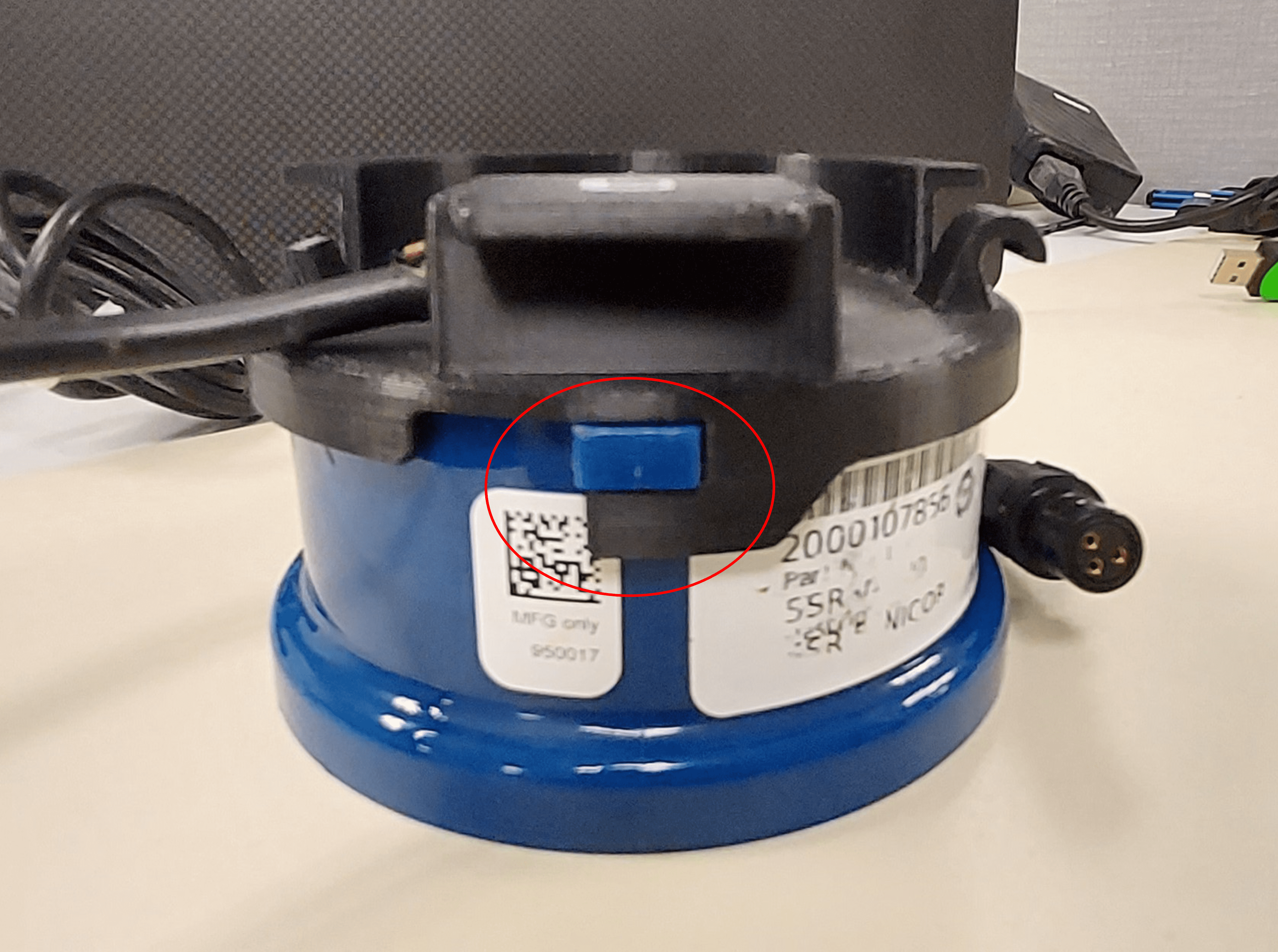 Go to the folder in which you installed the program. Look for 'Mueller' and double-click to open.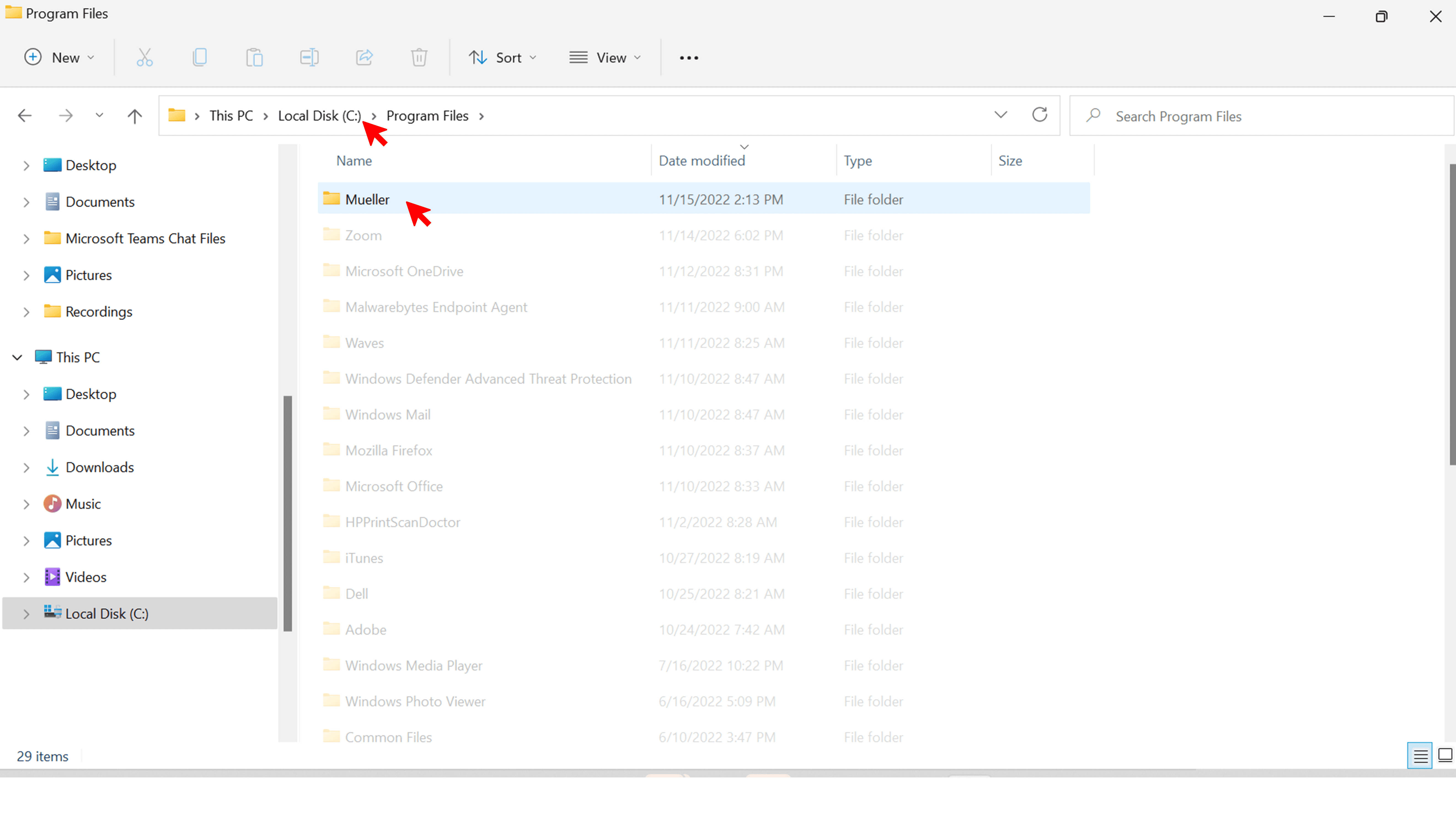 Double-click on "Irmeterprogrammer"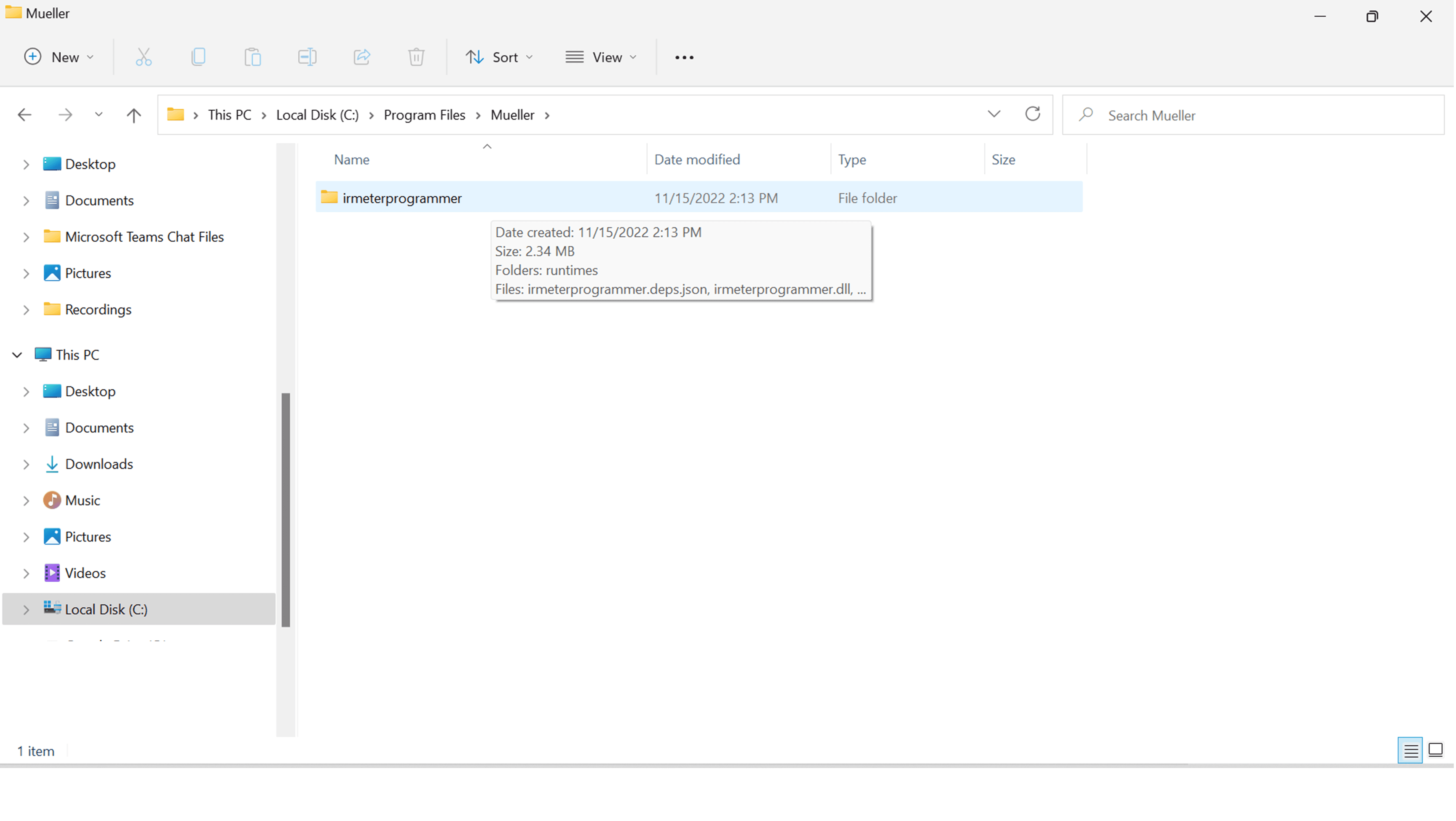 Double click on the 'irmeterprogrammer' application file.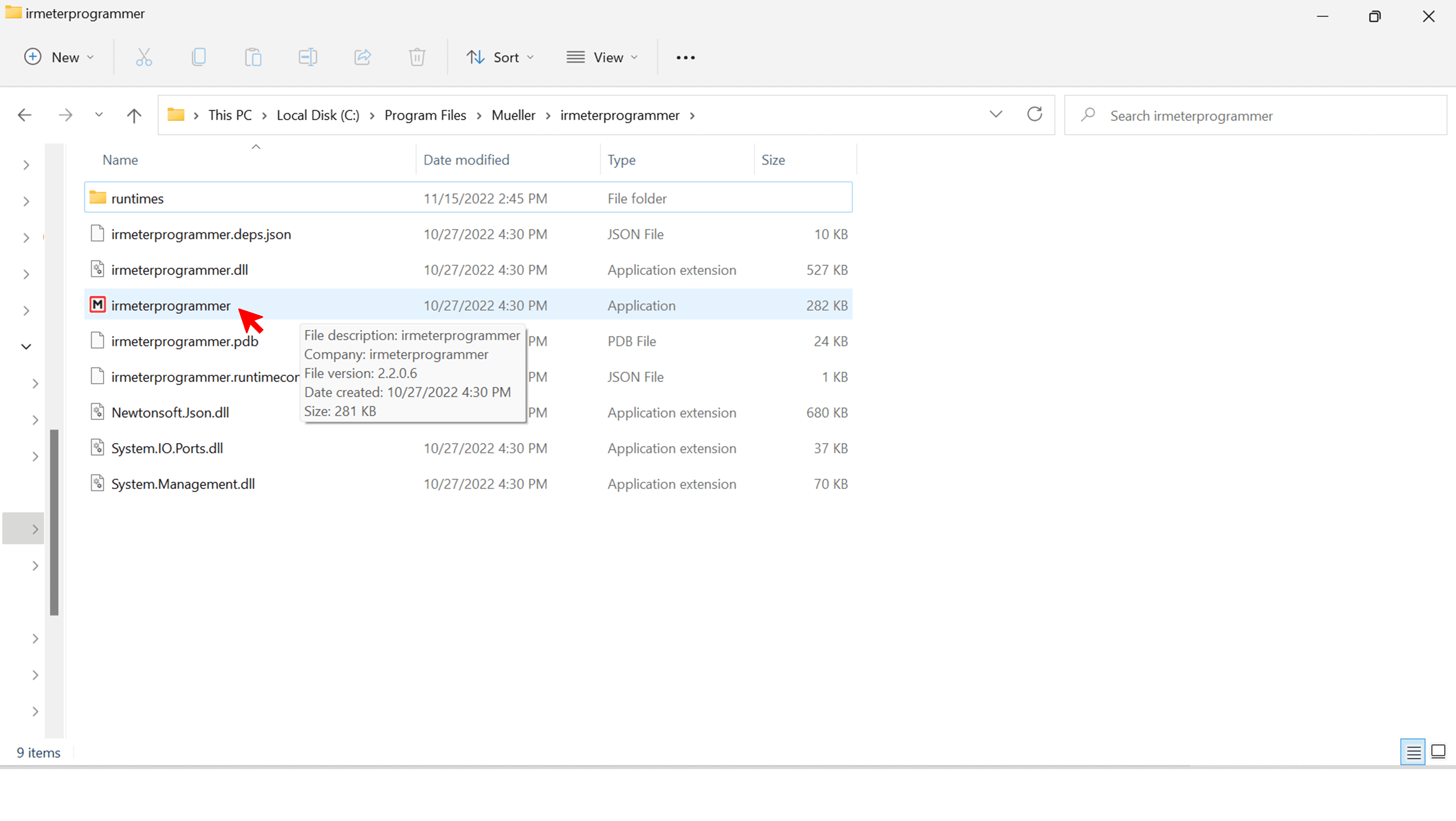 This command will show up if you don't already have .NET Desktop Runtime installed on your laptop.

Click "Yes" to proceed.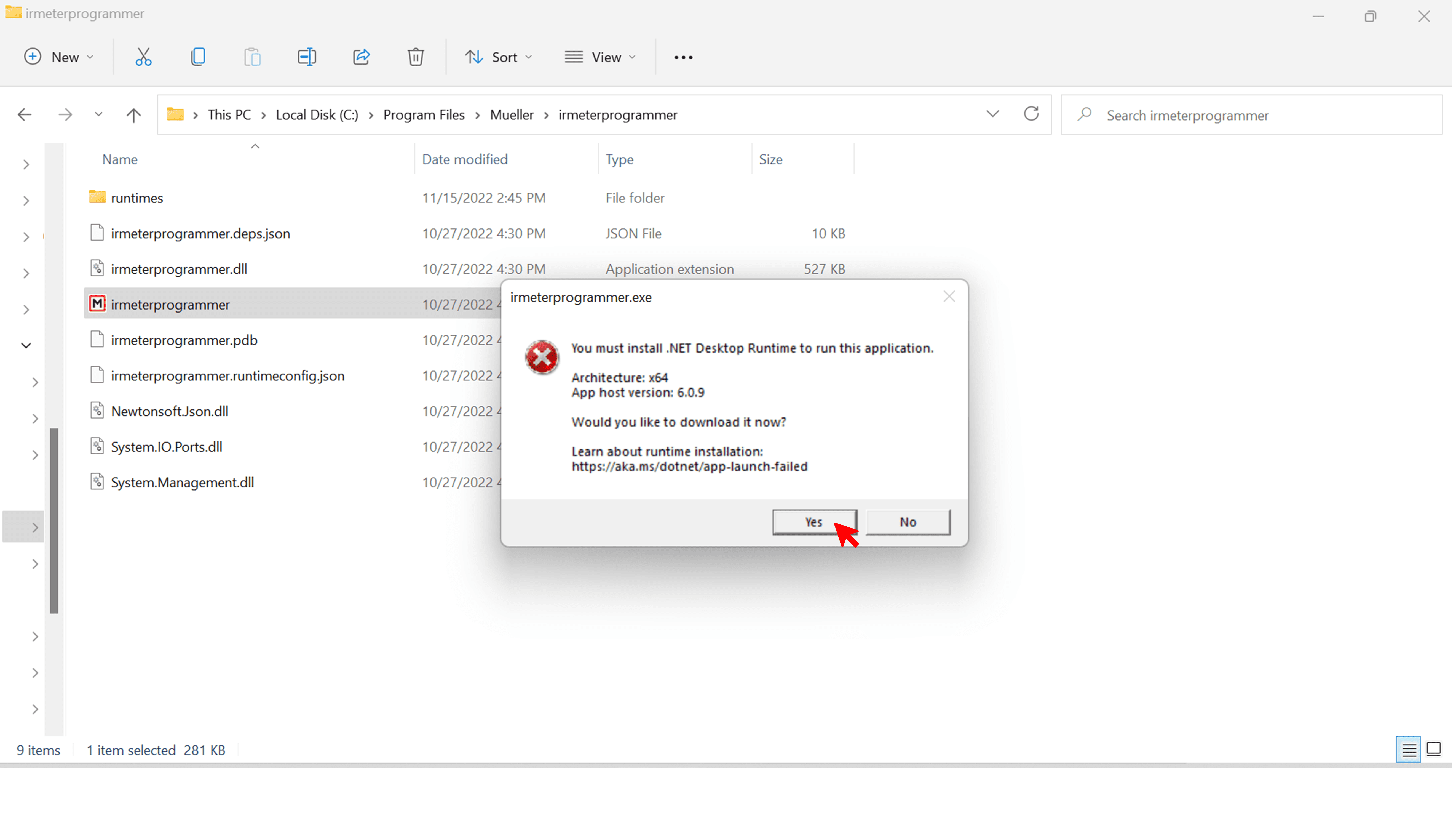 Windows Desktop executable file will automatically run and download to your Download folder.
Double-click to open.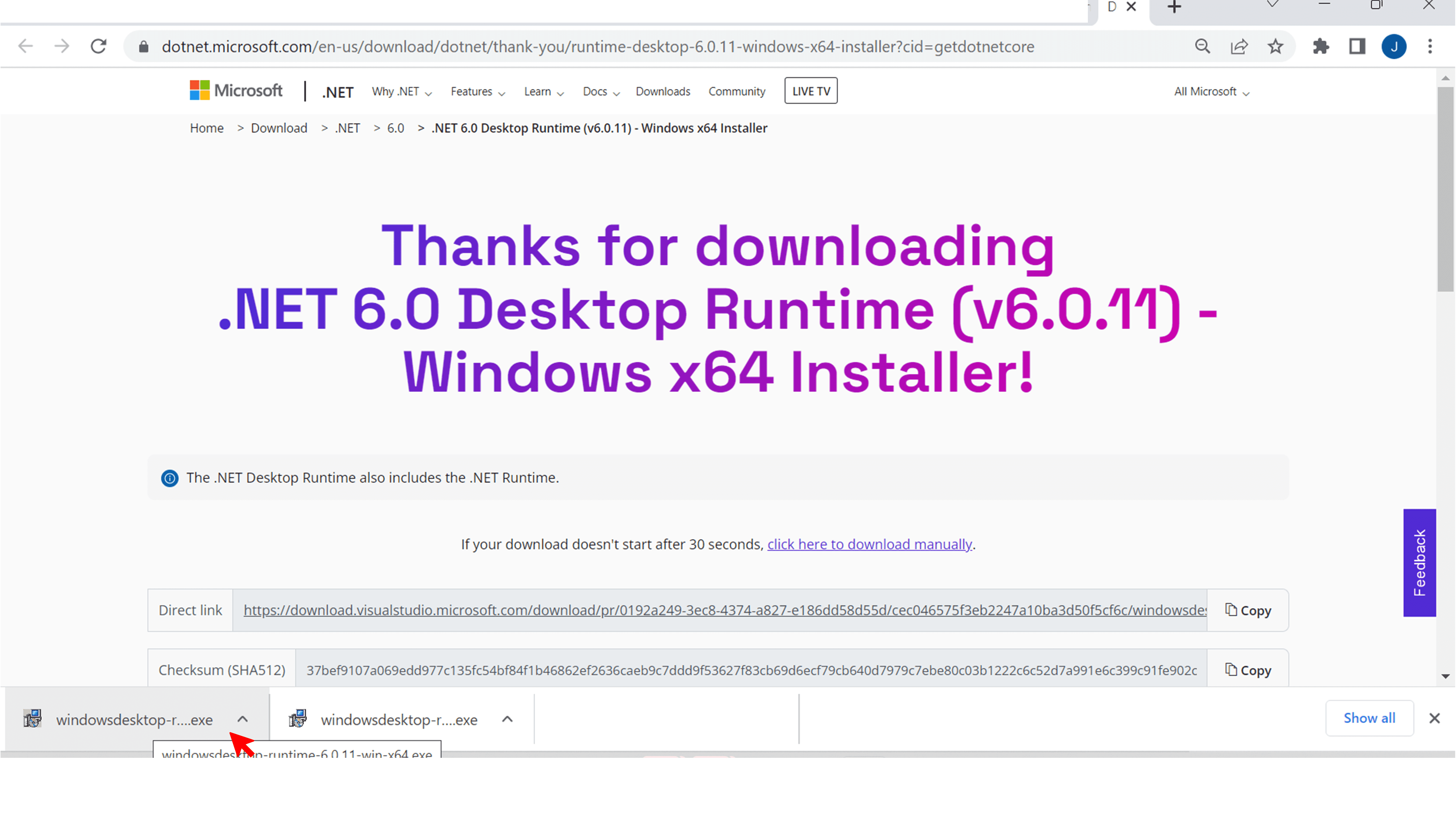 Go to your Windows search bar and type the word "device".
Click on "Device Manager"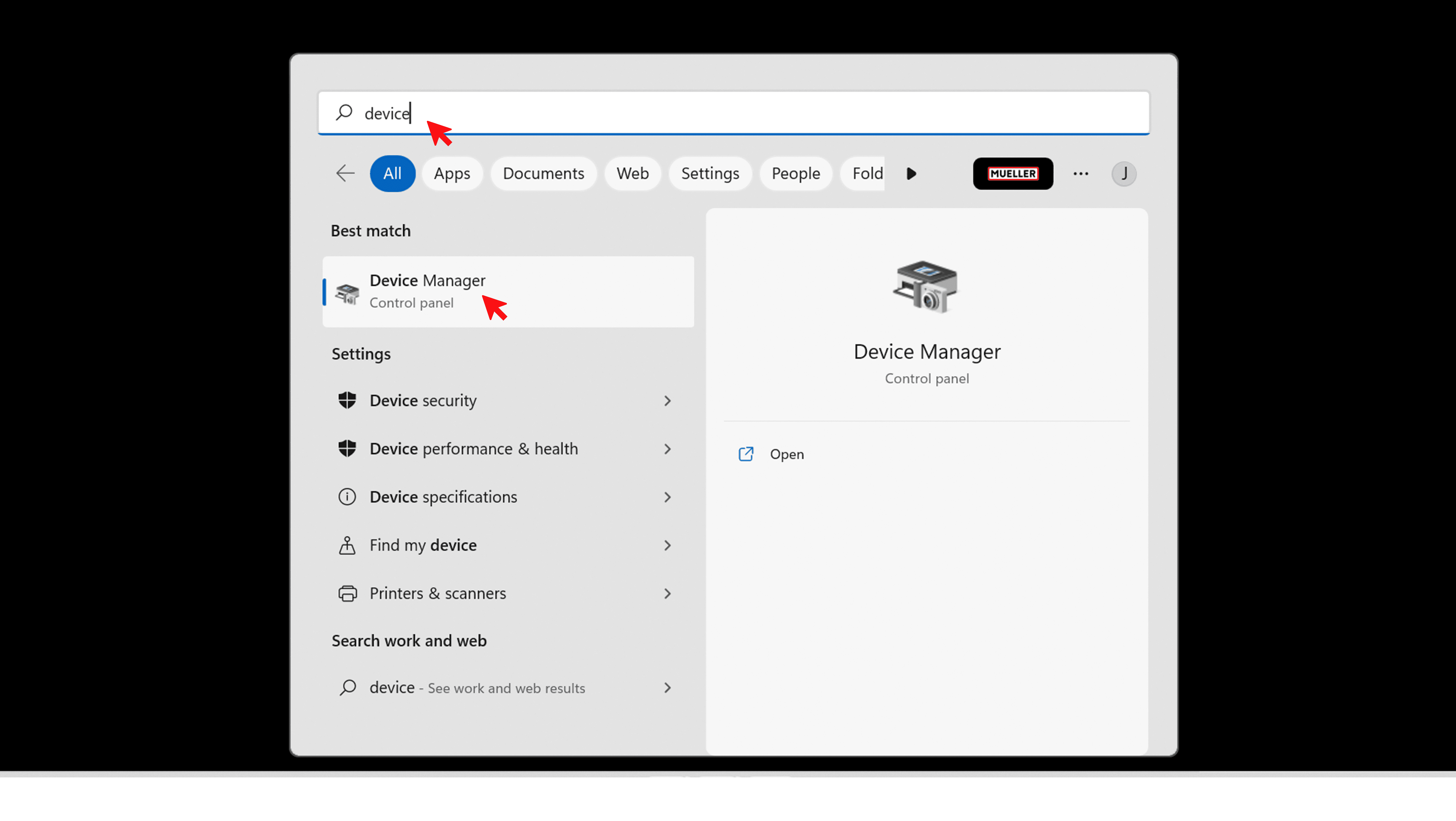 Scroll down and locate "Ports (COM & LPT)" > "USB Serial Port (COM5 or COM8)". This will be referenced in a few steps.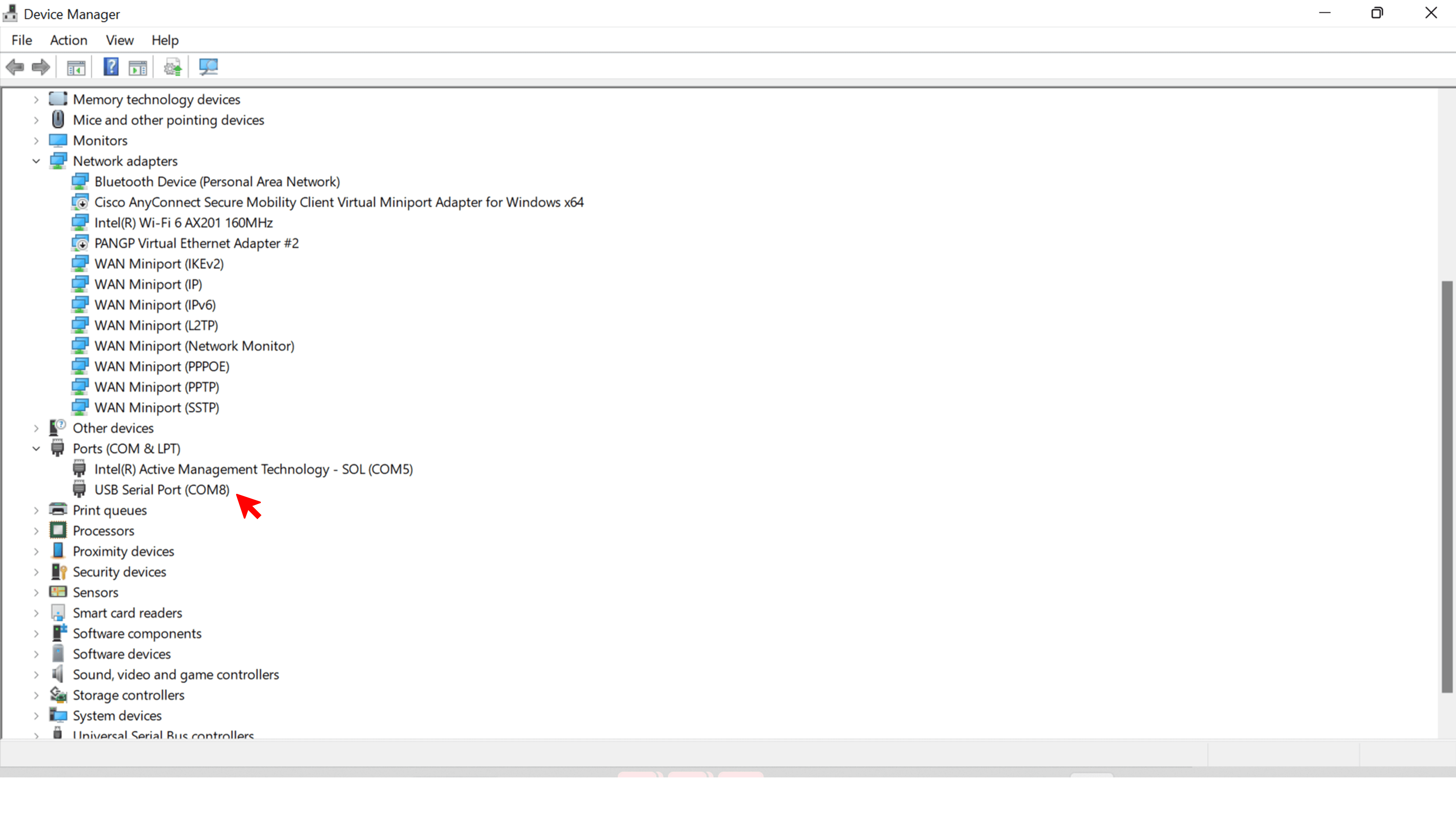 Go to where you saved your installed file and double-click on the application file to get started.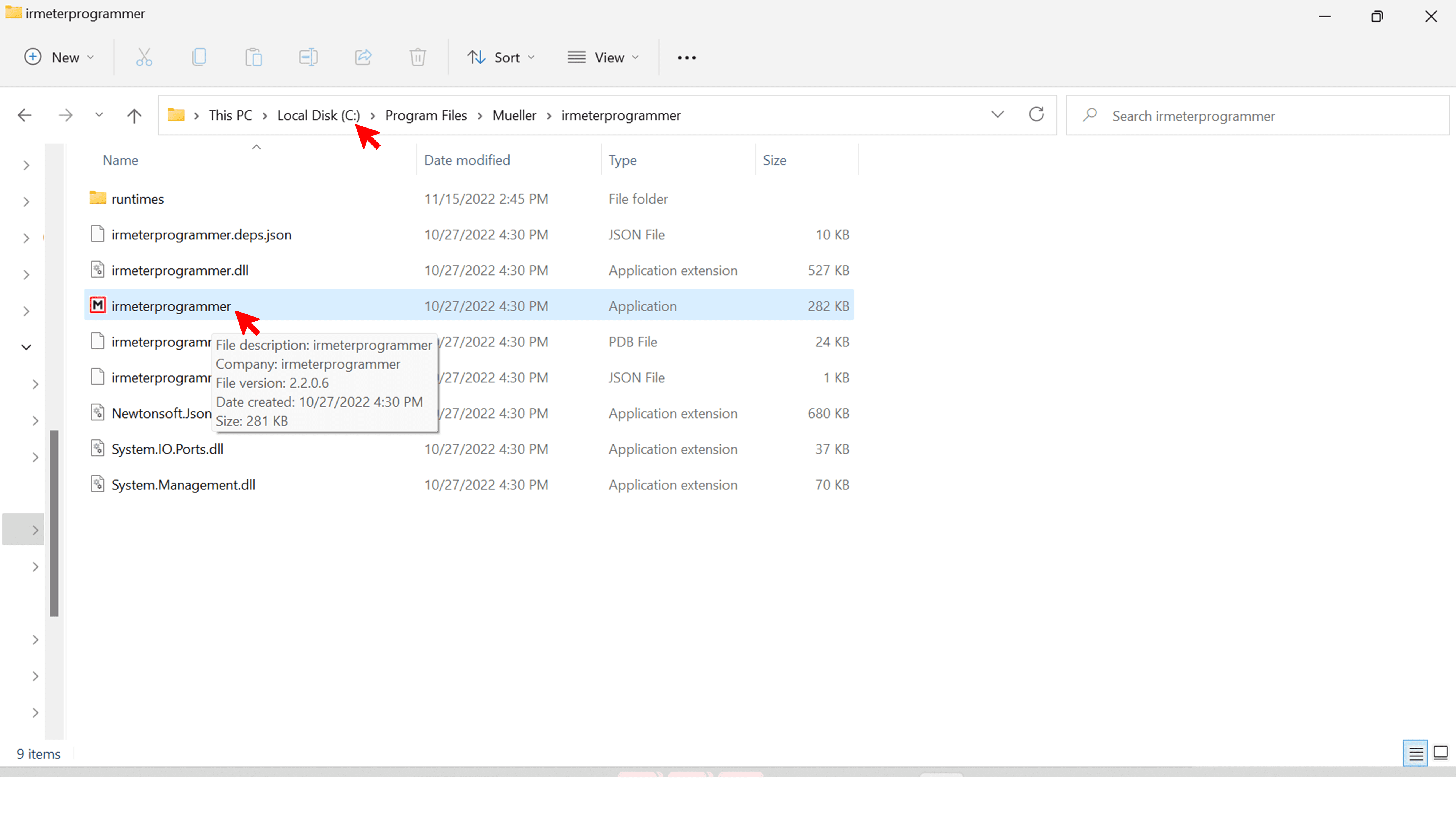 Make sure that you have selected "SSR" instead of "Aquaient".

IMPORTANT: Please DO NOT change the Password.
Here is where you select the COM value that you located a few steps ago, when navigating to the Device Manager > Port (COM & LPT) tab. Select either COM5 or COM8, depending on what you located.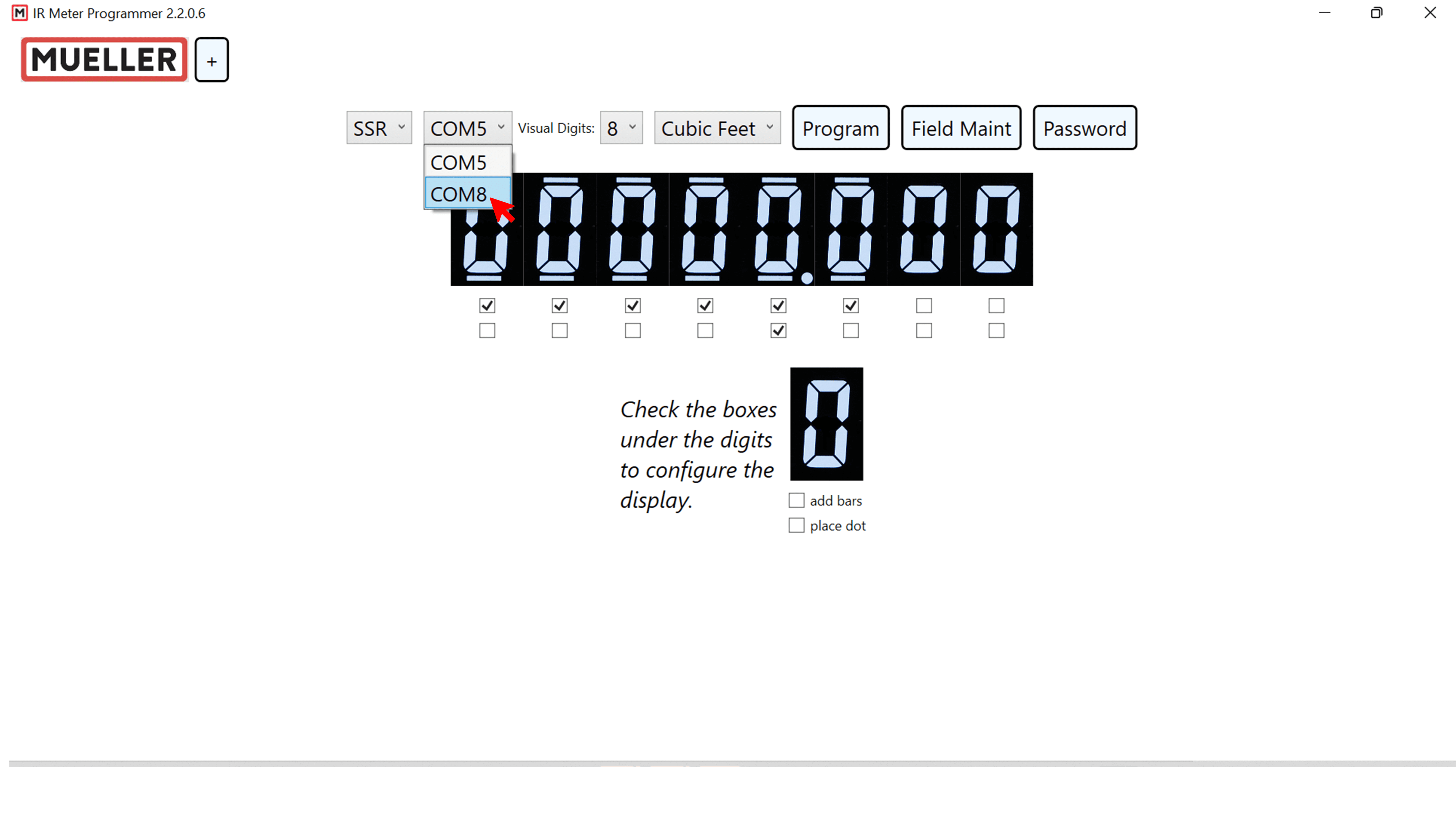 When you are configuring the settings, click on "Field Maint".

Click on the "-" icon next to the Mueller logo in the top left corner to view the process status.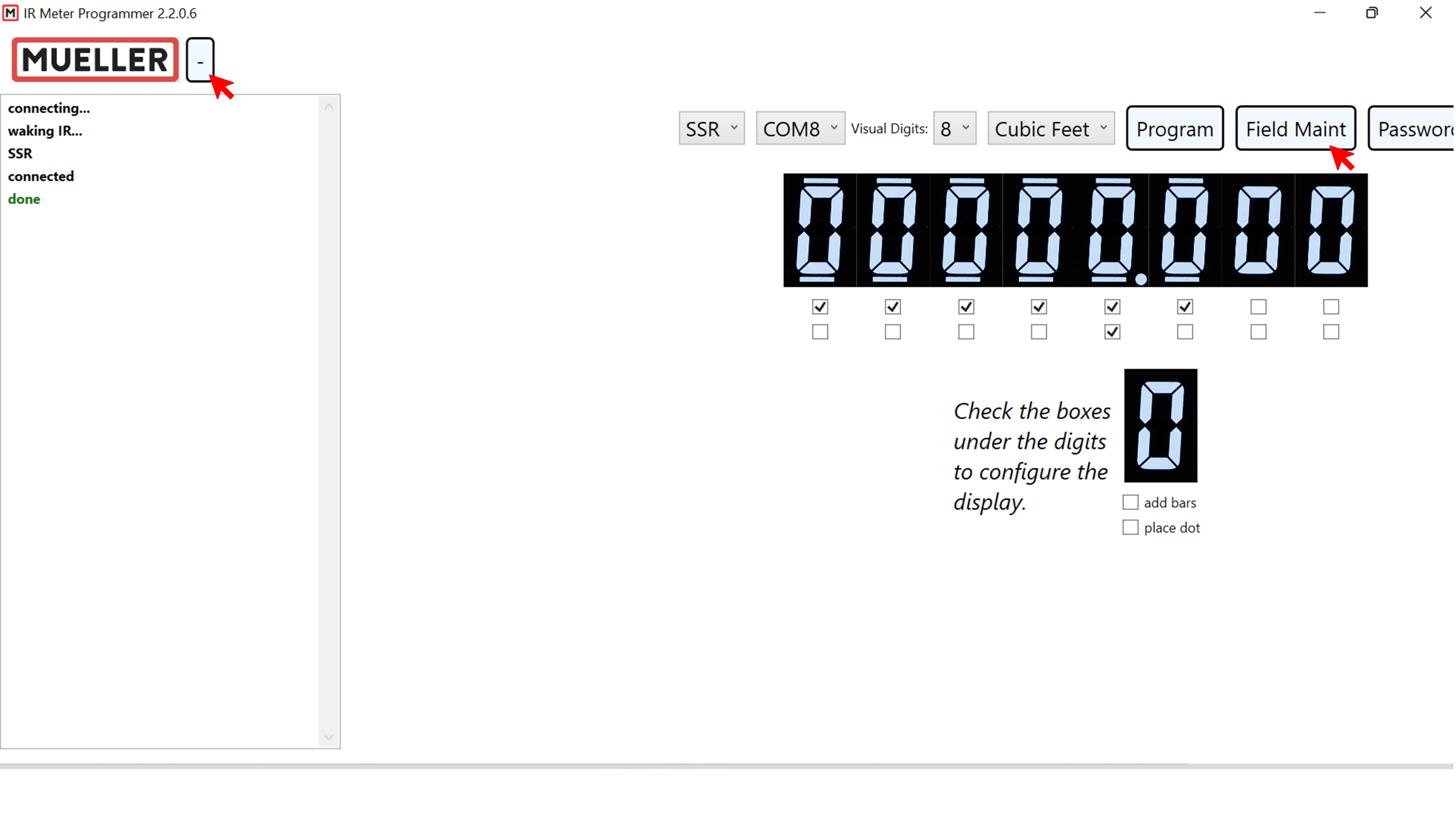 NOTE: If you receive a fail status report, try the following troubleshooting steps. If it continues to fail, please contact the NOC team at 800.323.8584.

• Remove the programming hood from the SSR and reattach them again
• Press the hood down to the SSR, then re-initiate Field Maint command.
> Make sure the hood and SSR are aligned properly.